Click here to see the Live Stream of Samsung Galaxy Tab 750 launch
As most of you guys know, I have been a technology evangelist since college times as I have been one of the early adopters of many technologies such as Internet (since '97), Email (since '97), Blogging (since '01) , Social Networking (since '04) , Blackberry (since '08), and Mac (since '09 – ok that was late but I had iPod shuffle since '05 ;)). Haven't explored Android phones and devices as much as I would have liked to, due to preoccupation with  Blackberry and iPod touch; but have always wondered what is so special in these devices.
I have borrowed android phones specially Samsung Nexus S phones from my friends and explored many features and applications in it. So I find it to very exciting to know that I can get an opportunity to check out the latest Samsung Galaxy Tab 750 very soon and share it with not only my blog readers; but also with all my pals on social networking world who account to more than 6500 people!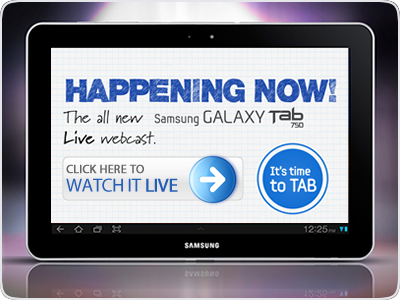 All of you would be pleased to know that Samsung Galaxy Tab 750 launch is happening between 12pm to 2pm on 10th August 2011. Indiblogger is one of the proud partners of the webcast which is going to happen live all across the world at that time. You can also be part of the Samsung Galaxy Tab Blogger Meet on 20th Aug 2011 and know more about the product and its features.
Samsung Galaxy Tab 750 is supposed to have 10.1-inch HD screen, 3MP back camera, 2MP front camera and 1GHz dual-core Tegra 2 processor along with the usual Wi-Fi, Bluetooth and 3G connectivity. But if you are like me and can't wait till Indiblogger meet on 20th August 2011 to know about the features (and how they stack up against iPad2), you can always watch the live webcast of the Samsung Galaxy Tab 750 launch by clicking on the following banner which will be live from 12pm to 2pm India time on 10th August 2011 :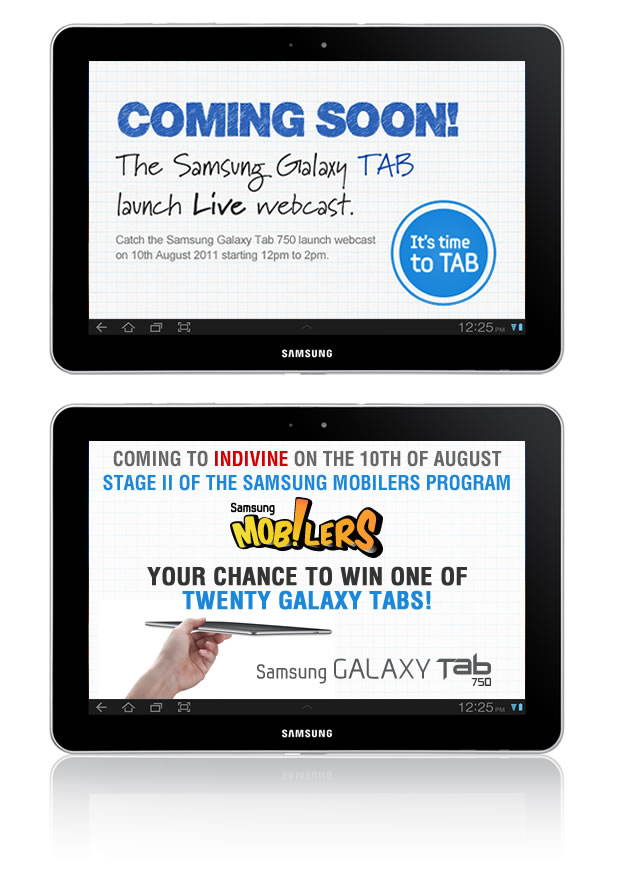 I'm really hoping to get my hands on the latest Samsung Galaxy Tab 750 as soon it gets launched. If it does happen, I intend to organize a tweetup soon in Bangalore where all of you guys can have a personal go at the tab and check out its features for yourself. As you know I keep organizing lot of tweetups in Bangalore and I meet most of you offline too, it will be great opportunity for you to check out the features for yourself. You could even take it home for a while and stress test if needed 🙂 After all gadgets need to be tested beyond their capabilities to understand what is lacking in them, isn't that right? 😉